Posted by Mohammad Rahhal, Last modified by Yousef Ibrahim on 25 August 2016 03:52 PM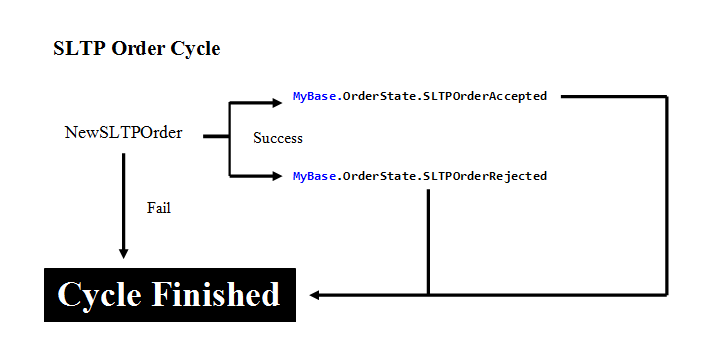 SLTP order has a specific cycle in VertexFX Bridge application which should be implemented in your LP class as follows:
1- You have to override the NewSLTPOrder function which should return either a success or a fail result.
If success then
Otherwise the bridge will wait for:
And in this case the cycle has finished.
2. When you receive order acceptance message, you have to call:
Or to call
when receiving order rejection message. Then the cycle has finished.
---
See Also
---