Posted by Mohammad Rahhal, Last modified by Mohammad Rahhal on 28 August 2018 10:52 AM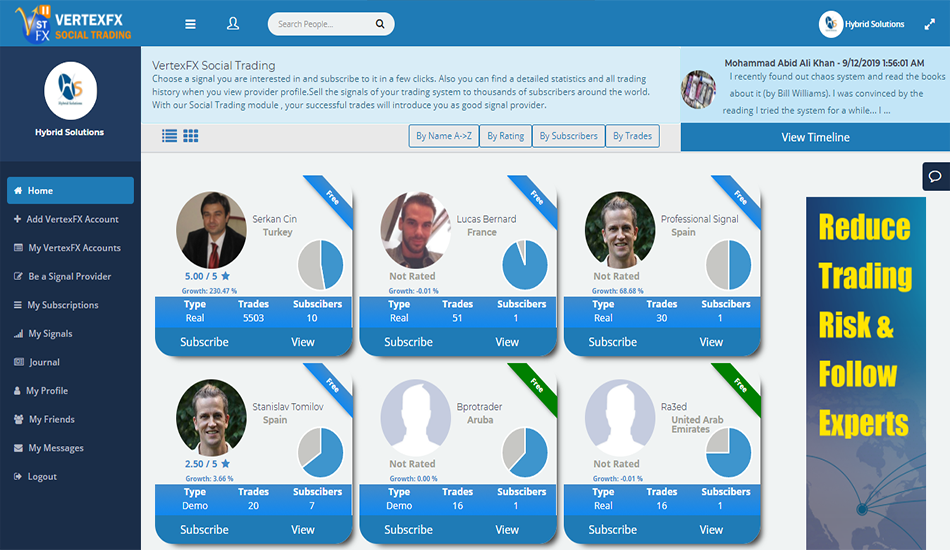 VertexFX Social Trading homepage contains a list for all registered providers, in each block, there is "View" option to show all provider account details (Rate, Type, No. of Trades, No. of Subscribers ... etc), and "Subscribe" option to subscribe with the desired provider to copy his trades.

Use the

option (on the top of the home page) to search for any registered VertexFX Signals Provider.
Select the desired sorting style (Number of Trades, Number of Subscribers, Rating and Name A-Z) using the sorting buttons on top of the provider's list.

---
See Also
---