Posted by Yousef Ibrahim, Last modified by Yousef Ibrahim on 13 February 2014 04:42 PM
How to order Systems/Services Online
We at Hybrid Solutions wanted to make it easier and faster when you order a system or a service. With this article, you will know how to place your order online to receive your service at the earliest.
The Sales Plans page is your services map, you can choose which service/system you would like to purchase. To Find the Sales Plans page, go to http://www.hybrid-solutions.com and from the Sales Menu, choose Plans / Prices menu item.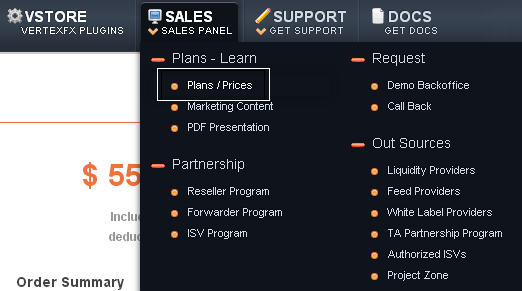 ---
From the sales table, choose the needed services or System Plan.
---
You will be redirected to the plan to pay whether Online or to perform Offline Payment. The online payment will be via Credit Card or PayPal.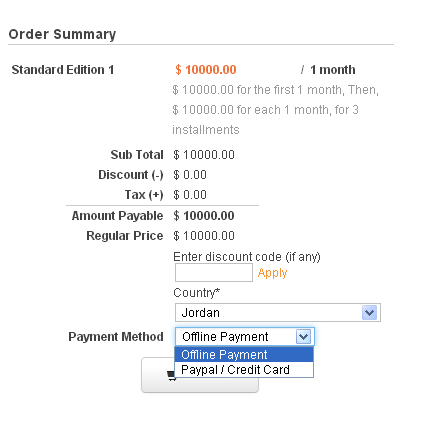 ---
If you have a discount coupon you may insert it in the discount coupon box.
---
When selecting Credit Card / PayPal, you will be redirected to PayPal to perform the payment. Once done, Click go back to Merchant to be sent back to continue the order.
---
When selecting offline payment, you will be redirected to input your offline payment details.

---
Once done, you will see your order details as in the below figure.
---
You will now be redirected to company details to fill when you order one of the System Plan or White Label. If you ordered a service, this step will be bypassed.
---
A great feature called "Wallet" for those whom would like to pay advanced. With this feature you will recharge your wallet to take the amount due from it instead of your payment method. The system will check the wallet for proper funds, if the fund in the wallet is insufficient, the system will deduct the amount from your payment method. The payment procedure is as in any order payment.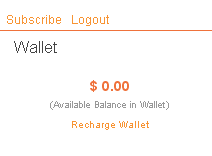 ---
When you fill the form, click on submit at the end of the form to send your details to us to process your request and to deliver your purchased item at the earliest.
Thank you.
---