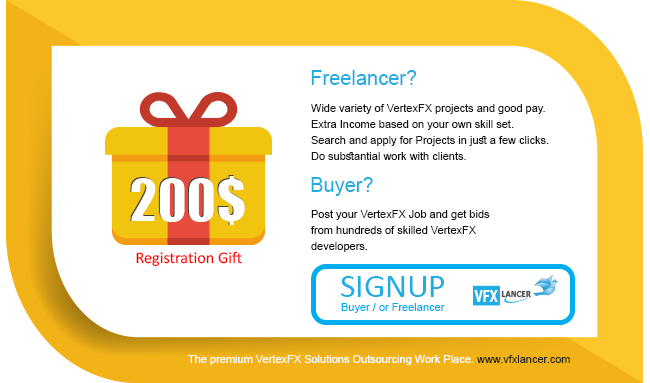 Tackle your next Forex Trading project with VFXLancer - the VertexFX freelancing website.
How VFXLancer works ?
Simply post your job containing your requirements, and budget, at the workplace of VertexFX www.vfxlancer.com
Responses from skilled developers willing to finish your job will start arriving soon enough.
You will receive lots of proposals, since lots of developers will get notified about your new project.
VFXLancer vision
To connect businesses with experts to work without boundaries.
Buyer
You can Outsource anything related to Forex Strategies! Alerts, Custom indicators, Auto Trades, and any other plugin based on VertexFX trader, powered by VertexFX APIs & VertexFX Trading Language (VTL).
In matter of seconds, post your project(s) and place your requirements and budget. VFXLancers will start bidding your project(s).
Pick the best for your posted project. Approve their work and perform tests. Are you happy of the product you received, Release the payment for the Developer.


Freelancer

Wide variety of VertexFX products and good pay, extra income based on your own skill set, search and apply for projects in just few clicks.


Register now as a Buyer and get $200 bonus.

For more information watch this video
---